Project Maple
Laying the Groundwork for Industrial Development
Located approximately 20 miles west of Columbus, West Jefferson, Ohio is ideally situated to serve a tri-state location. Its ease of access to Interstate 70 connects it to many major highways. As such, the city has seen an increase in large built-to-suit industrial projects in the area.
LOCATION:
West Jefferson, OH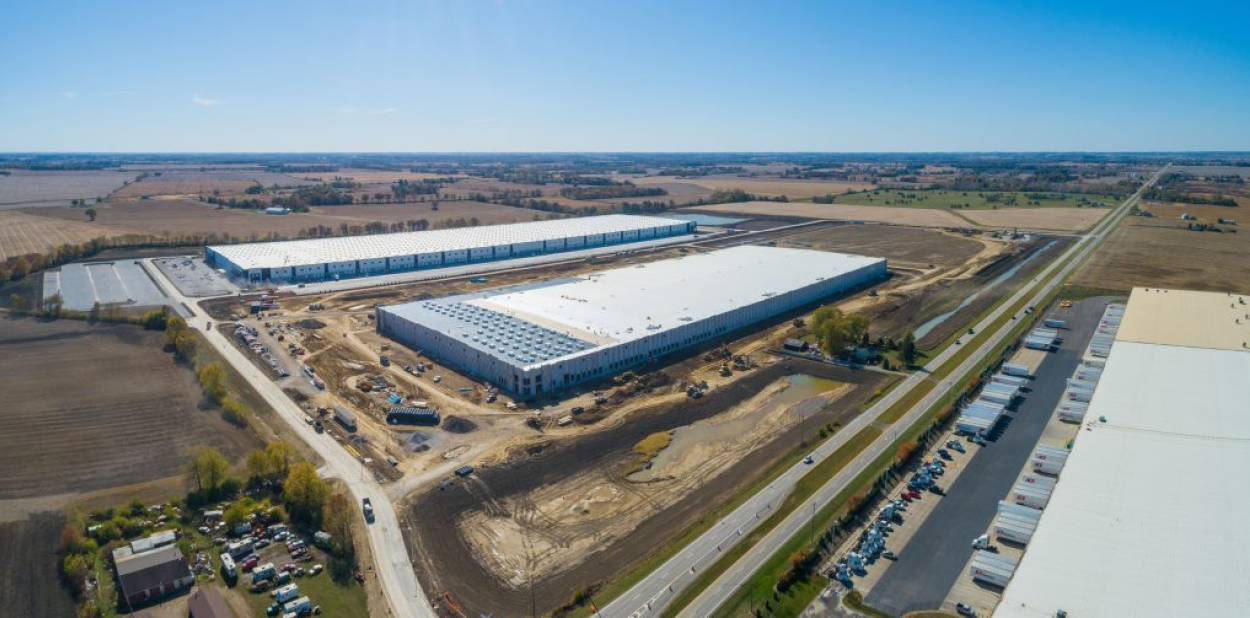 CESO had opportunity to partner with several clients on parcels contained within multiple industrial developments – among them were projects for Exeter Property Group and Medline Industries, as well as an additional site located in the 232-acre Park West master planned logistics park. With boots on the ground early in the initial stages of these projects, our team conducted all preliminary survey activities including ALTA and topographical surveying, lot splits, and roadway platting. For a period of six months, we then completed on-call surveying services for the perimeter site construction staking of an 832,010 square foot warehouse facility for Exeter, a 1,200,420 square foot center for Medline, and an 843,414 square foot warehouse building in Park West. As a final measure, post-construction as-built surveys were completed to verify the projects each met occupancy requirements.

Our expert survey crew were part of the teams that were first in and last out for these respective sites, providing coordination and communication between the contractor, engineer, architect, and field team to ensure that the projects were completed accurately and on schedule. Field technicians utilized Trimble RTK GPS along with Trimble Robotic Total Stations and Collectors for the construction staking and layout work in order to maximize productivity and efficiency. These field crews were fully supported by an office staff of professional land surveyors and CAD technicians who assist them by answering questions, resolving plan discrepancies and communicating any changes or revisions to engineering design plans.