Geodis Park
Setting the Stage for an MLS Stadium
CESO's survey team partnered with Mortenson-Messer on the survey control, construction layout & staking, and quality assurance/quality control as-built reports for Geodis Park Stadium in Nashville, Tennessee.
LOCATION:
Nashville, Tennessee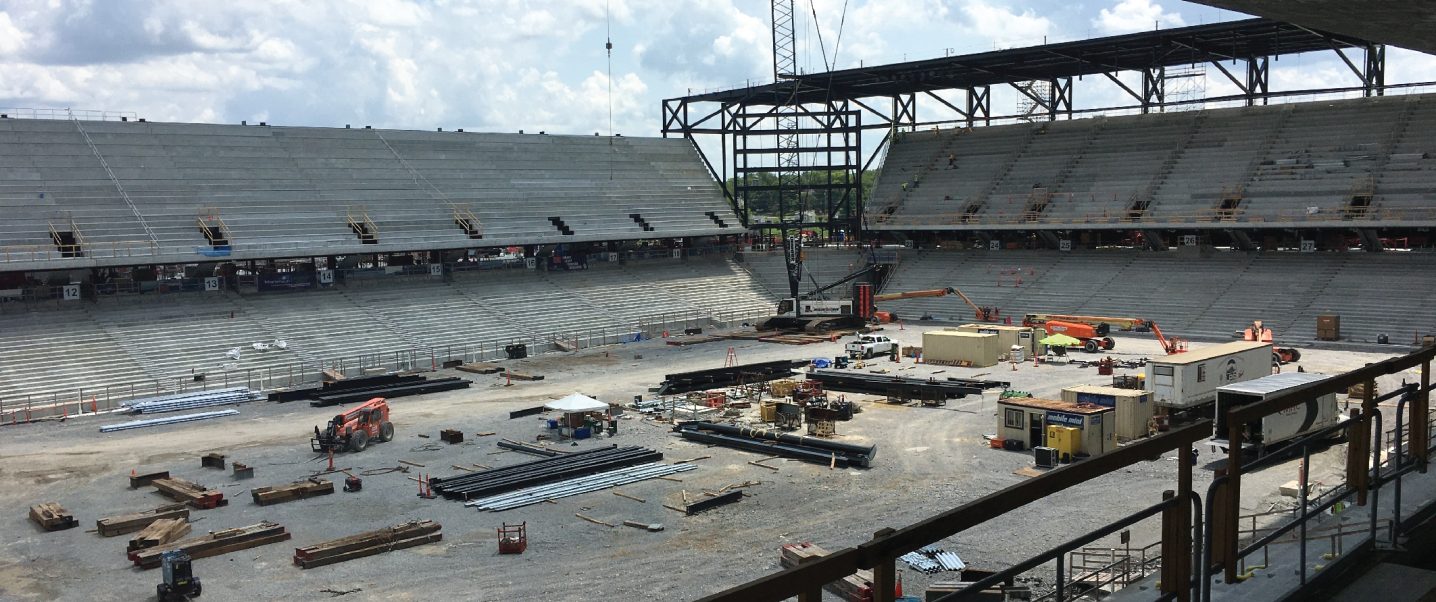 Featuring approximately 30,000 seats and a 65-foot-wide concourse, Geodis Park is currently the largest Major League Soccer stadium in North America. A facility of this magnitude requires a complex design and an aggressive project timeline. Therefore, attention to detail was a top priority for our surveyors to ensure that we delivered a service efficiently and without errors. We also found success focusing on our experience with the project scope and tapping into our communication skills to anticipate the contractor's needs.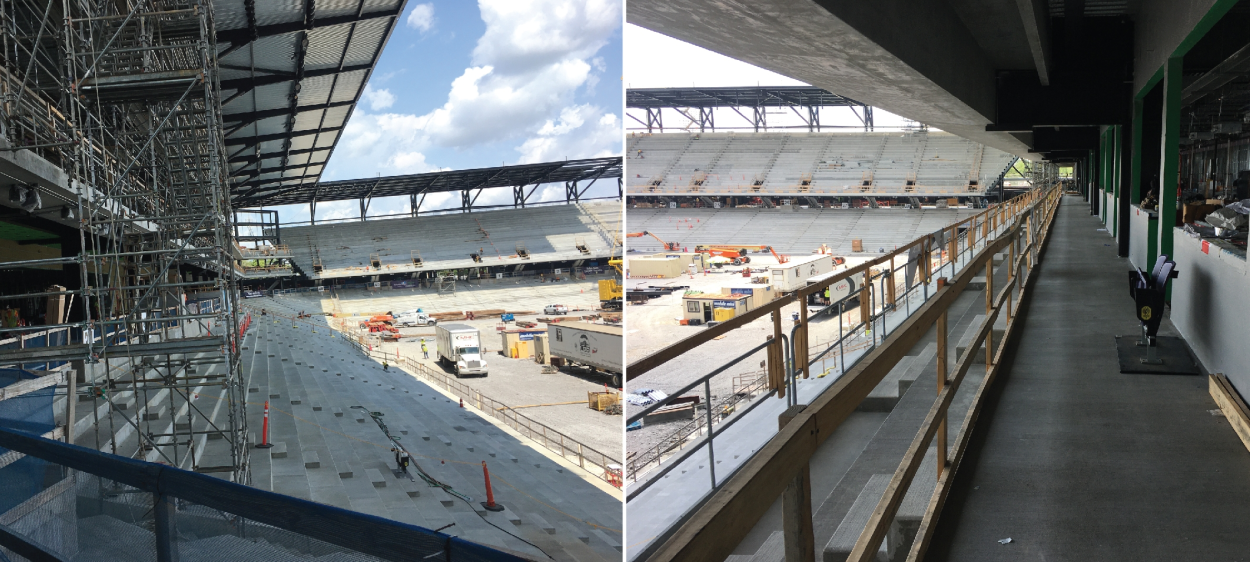 Our team was thrilled to see this project through to completion and enjoyed watching the first Nashville SC match played in the new Geodis Park stadium.