Casey's
Expanding Into New Territories
Casey's believes that a brand can't sit on the sidelines and wait for growth; a brand needs to invest in growth. CESO is happy to help the brand meet its growth goals through a partnership that spans more than 70 projects ranging from new builds, remodels, acquisitions, and expansions.

Our partnership with Casey's involves collaboration across our civil engineering, architecture, interiors, and landscape architecture teams. Each Casey's development entails up to 10 acres of design which includes due diligence, custom renderings, site adaptations, and addressing any zoning/planning requirements and modifying the site accordingly.

As Casey's expands their brand across the country, they've found that its consumers are looking for more than just fuel for their cars; they are fervent pizza loyalists who frequent Casey's for its unique pizza offerings. To meet this growing demand, the brand has prioritized adding a full-service pizza kitchen to its locations. This addition sometimes poses a unique challenge for our team when assisting with site-expansion projects, as not all existing site locations have the space for a full-service kitchen and may require a creative approach when designing for the building's expansion.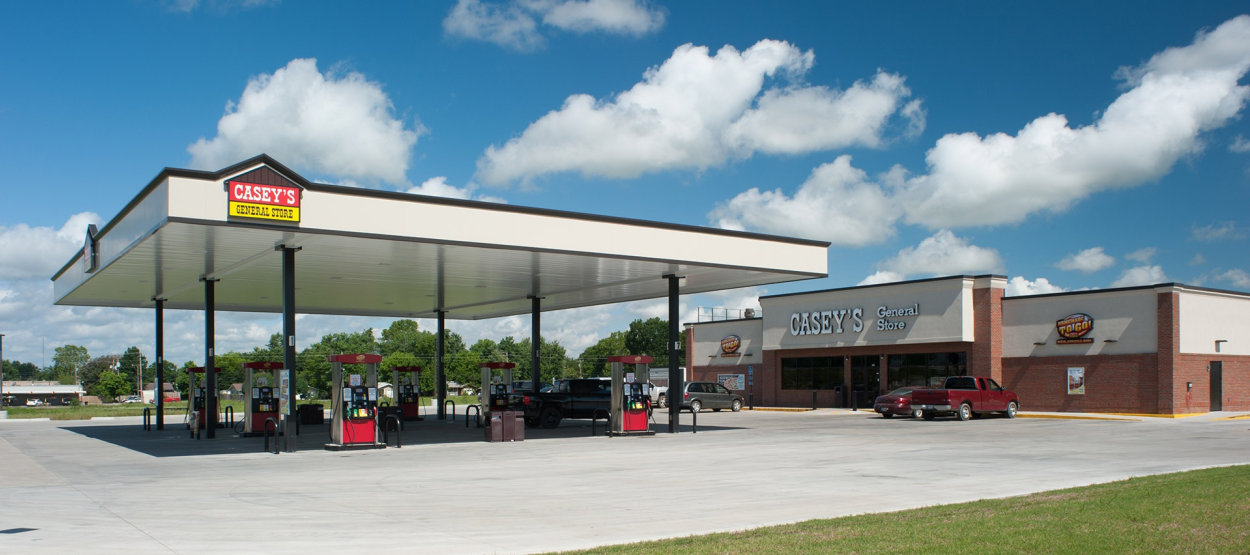 Another challenge our team faces as we partner with Casey's on their site updates and acquisitions is the need for ADA components that comply with current accessibility requirements. Our team is highly skilled in existing regulations and taps into their jurisdictional experience to update a site's accessibility accordingly. Such modifications have included updated restrooms, a wider path of travel through the space, entrances and exits, and improved accessibility regarding sidewalks, landings, and parking stalls.

We foster a strong working relationship with Casey's by utilizing their preferred process methods to communicate project status, deadlines, and updates. We also have a dedicated Casey's team who are detail-oriented, consistent, and client-focused, have longevity with the brand, and are proactive with the client's needs.