Projects

Texas Chicken

The global chain set out to define The Texas Way – seeking uniqueness without overcomplication, honoring heritage while still looking to push boundaries, and balancing big, bold personality with a Texas twist.
Creating the Crave
Known for serving quality meals at a value price, Texas Chicken has been providing its down-home-flavor to consumers for over 60 years. In 2017, their leadership recognized that the existing brand lacked passion. This realization posed the opportunity to reposition the brand on a path to capture the spirit of Texas, while creating moments of connection with the guest. In an increasingly competitive QSR landscape, it was time to take the brand to the next level and show guests what experiencing The Texas Way truly means.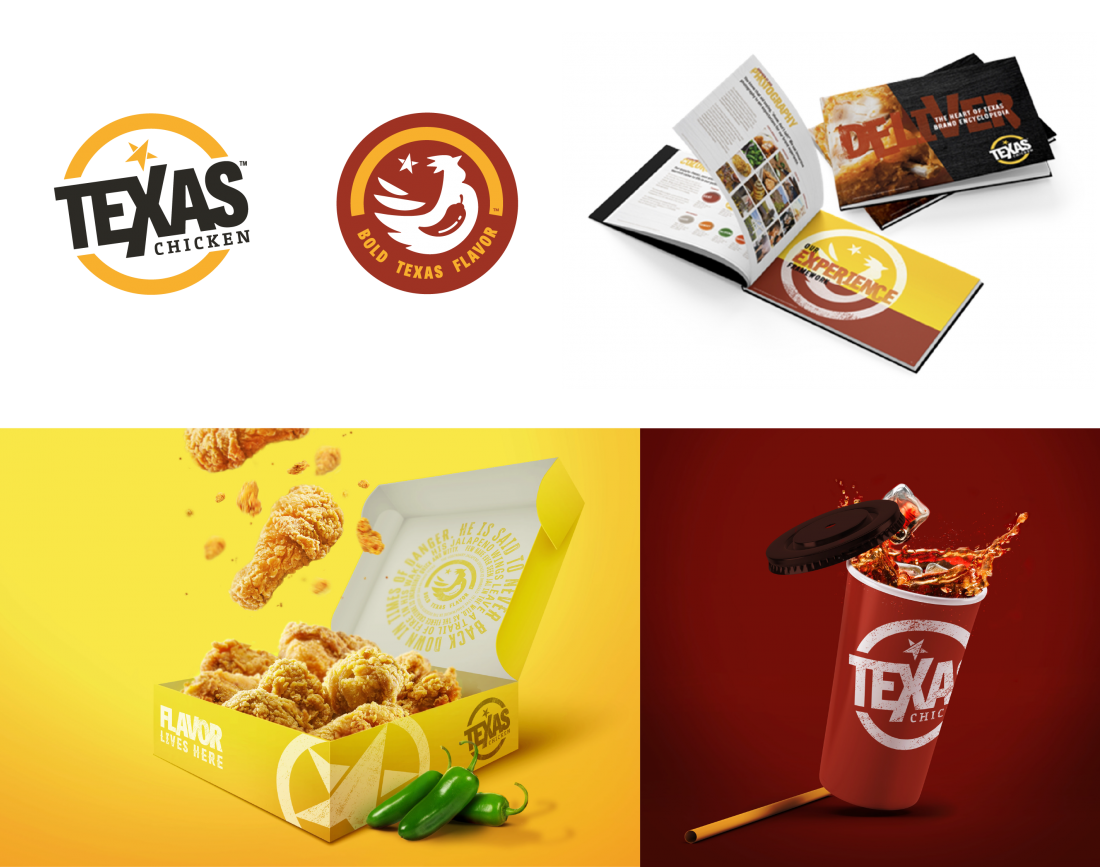 Texas with a Twist
The new logo serves to celebrate the Texas character brand. Using the visual language of a branding iron as the basis for the mark, the new logo celebrates the idea of craft and quality. The star element serves as a wayfinding device, pointing towards progression, while hailing from the Southwest. All of these components come together to create a harmonious and bold brand stamp and that proudly declares its energy and legendary flavor.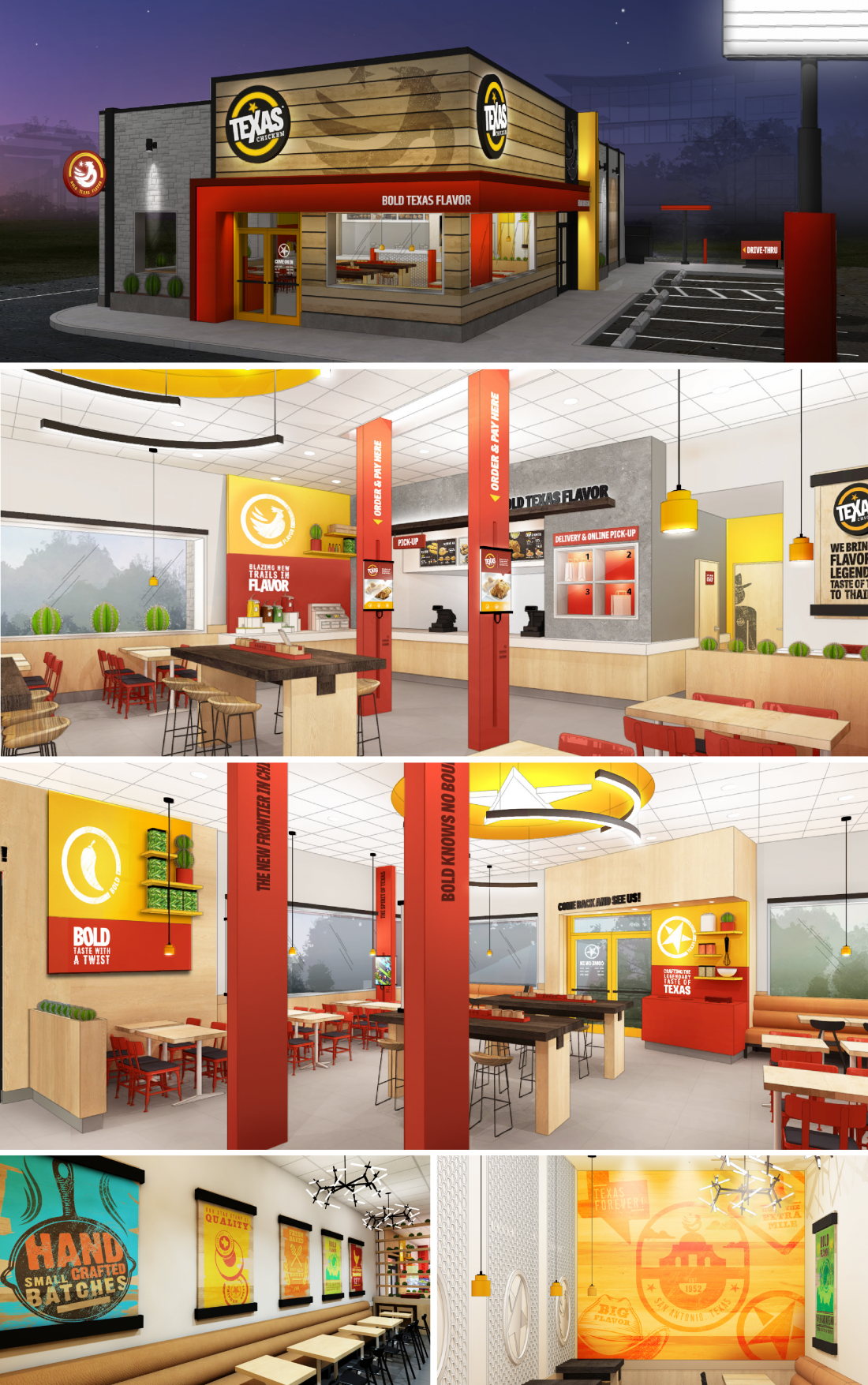 Bold, punchy flavor comes to life through the zest and warmth of the new color palette. A palette of natural materials with bursts of color infuses the quality and honesty of the brand with its new energy and positioning. The primary colors of "Heat" and "High Noon" harken back to the Texas roots, using a secondary color roster that captures the brand's vibrancy and spice profile.

In choosing an environment that is outfitted with personality and distinction, our team focused on infusing the brand attitude into each material, fixture and furnishing chosen for the restaurant's interior. Pairings such as wood and concrete elicit feelings of familiarity while accentuations of black metal and rich brown leather create an authentic Texan twist. Unity with the brand is also achieved with strategically placed jars of jalapenos to illustrate The Texas Way of eating chicken. Also propped throughout the restaurant, bagged flour and barreled cacti are traditional components that serve as an unwavering salute to the brand's roots.

From packaging and uniforms to social media and delivery programs, our team built out an extended system of assets, templates, and guidelines to ensure consistency and impact across the brand ecosystem. The Blaze image has been embraced by Texas Chicken franchisees who continue to remodel and open new restaurants.