Village of Carrollton
SR 332 Sidewalk Improvements
Roadway design has to answer inclusivity and accessibility for all. This includes off-street facilities such as sidewalks, footpaths, and bike trails. With walking integral to the livability of our communities, the activity should be a safe, convenient, and pleasant option.
LOCATION:
Carrollton, Ohio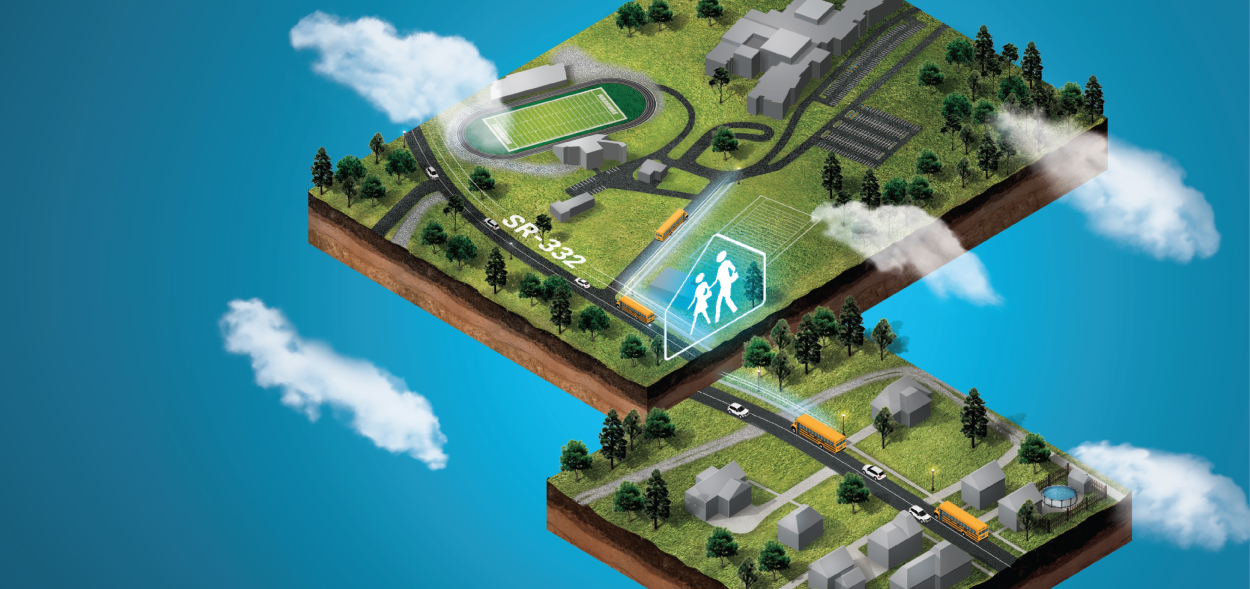 In the existing condition along the west side of SR 332 — Scio Road — in the Village of Carrollton, Ohio, there is no pedestrian facility from the Village to two of their major school campuses located along SR 332. The lack of sidewalk and street lighting along SR-332 became problematic in 2019 with the opening of the new Carrollton High School and Middle School. As a result, students and residents walking to and from the school are required to either walk on the shoulder of the state route or within the grass shoulder areas. Additionally, the school's track and cross-country runners conduct athletic conditioning alongside SR 332. With the lack of an off-street pedestrian facility, safety and ADA compliance are increasing concerns. Moreover, the school district plans to relocate the existing elementary school to the high school/middle school campus area; therefore, the safety and ADA issues will only be magnified when the planned elementary school is completed.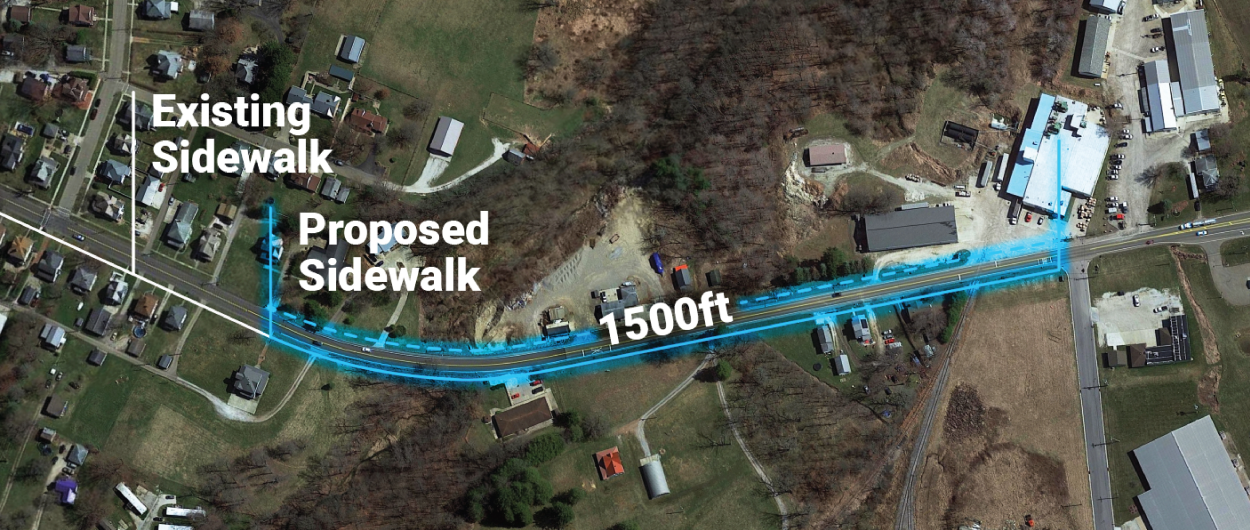 CESO's transportation team has partnered with the Village of Carrollton on an SRTS Travel Plan grant funding proposal for a project that would provide an ADA-compliant pedestrian facility along the west side of SR 332. With an understanding of pedestrian needs and characteristics, the proposed improvement would connect the Village to the school campus. The project has received funding from two ODOT sources, TAP and SRTS.