Projects

Reid's Cove

Located off Highway 21 and Waterlynn Road in Mooresville, North Carolina, sits Reid's Cove, a 17-acre, 238-lot development which includes 143 single-family lots and 95 townhomes. CESO's landscape architects enjoyed partnering on the theming and visioning, concept design, and construction documentation for this project.

The development is situated adjacent to Duke Energy's Lake Norman, which provides significant housing, commercial, and recreational opportunities for the region. CESO was asked to provide a theme and vision for the project to help differentiate the property from other sites in the area. We also provided concept design for the community gateways and the neighborhood amenity center. This design included the entryway monument and plant design, swimming pool, pickleball court, picnic area, butterfly garden, trails leading to Lake Norman, play equipment, and extensive planting throughout the property.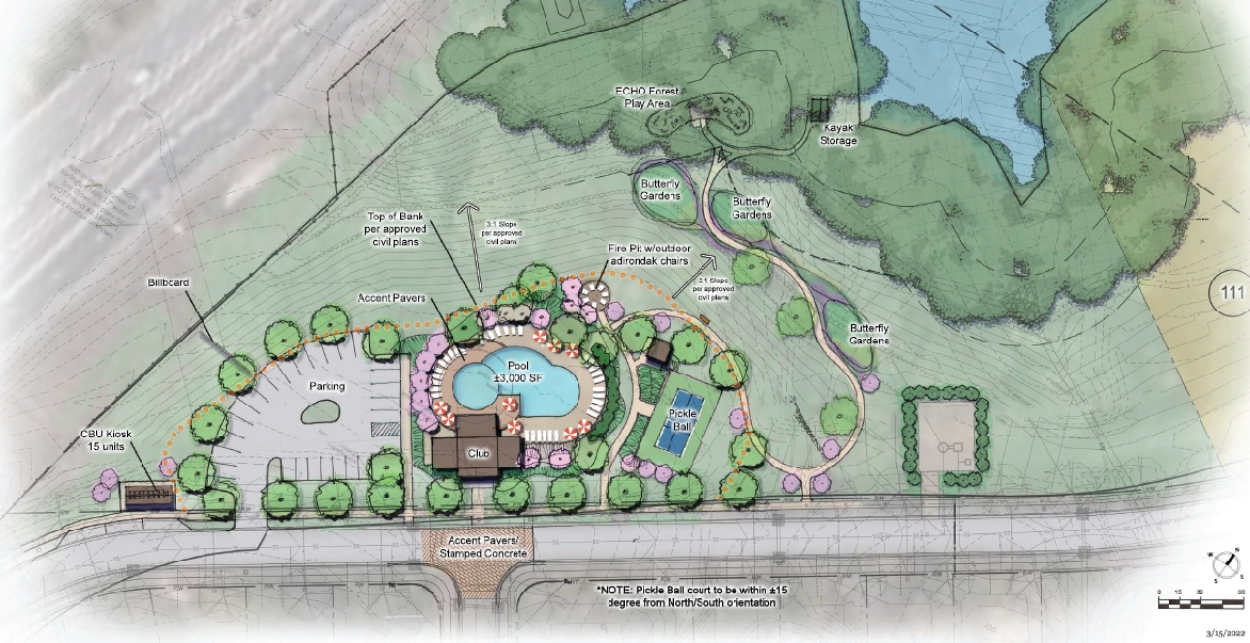 One challenge the team faced included the location of a state highway advertisement sign with accompanying easement. We learned what could and could not be done within that easement and made the necessary adjustments to ensure compliance without impacting the project. In addition, our team utilized their skill in designing an original concept that, coupled with the property's proximity to Lake Norman, will draw in future residents for years to come.

Our team thoroughly enjoyed working with a client who gave us the creative license to produce a unique design that they are confident will sell homes. Our core strengths included the concept design, preparation of construction documents, understanding of the needs of the adjacent property owners, lake buffers, and extreme topography, which resulted in the client's excitement over the final product.