Projects

Outback Steakhouse

Extending The Outback Footprint With Precision

The Outback concept was born from a desire to create an elevated experience that still reflects the heart of the brand. We've been proud to be part of the architectural rollout of Outback's remodeling initiatives, as well as their new construction program.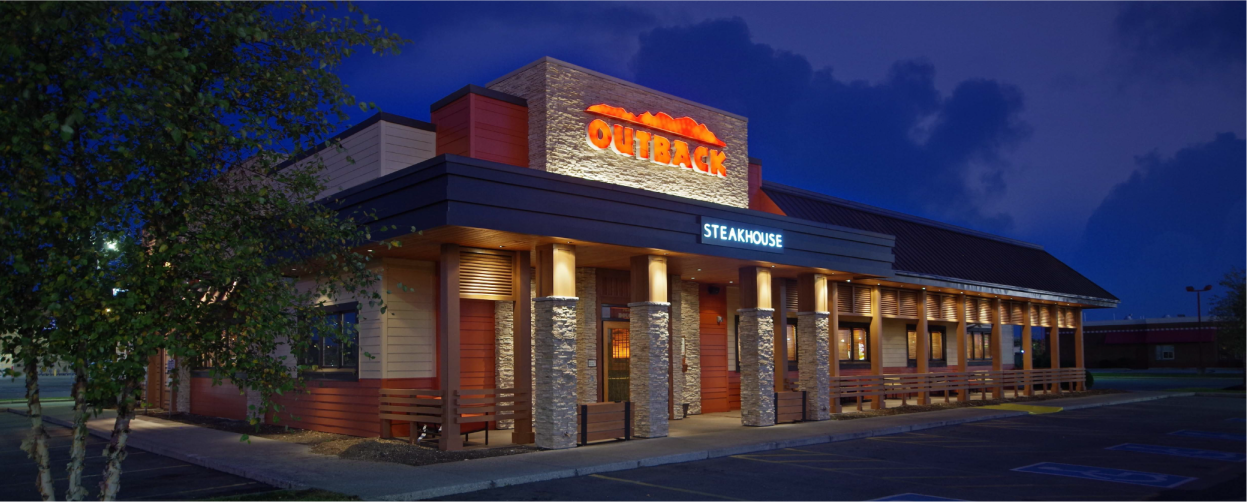 Through their ongoing remodel and roll-out programs, guests experience refreshed exteriors and interiors that evoke Australian heritage while also providing a contemporary feel. The concept signals change while holding true to the ideas which are the foundation of the Outback story. Mixing contemporary and traditional aesthetics provides customers a unique and memorable experience.