Omni Senior Living
Setting a New Standard for Senior Living
The aging U.S. population will create an unprecedented demand for the senior living industry for decades to come. Understanding the changing landscape in the complex design necessitated by the long-term care and senior living market is critical to position these facilities for success.
LOCATION:
North Olmsted, Ohio
COMPLETED:
Under Construction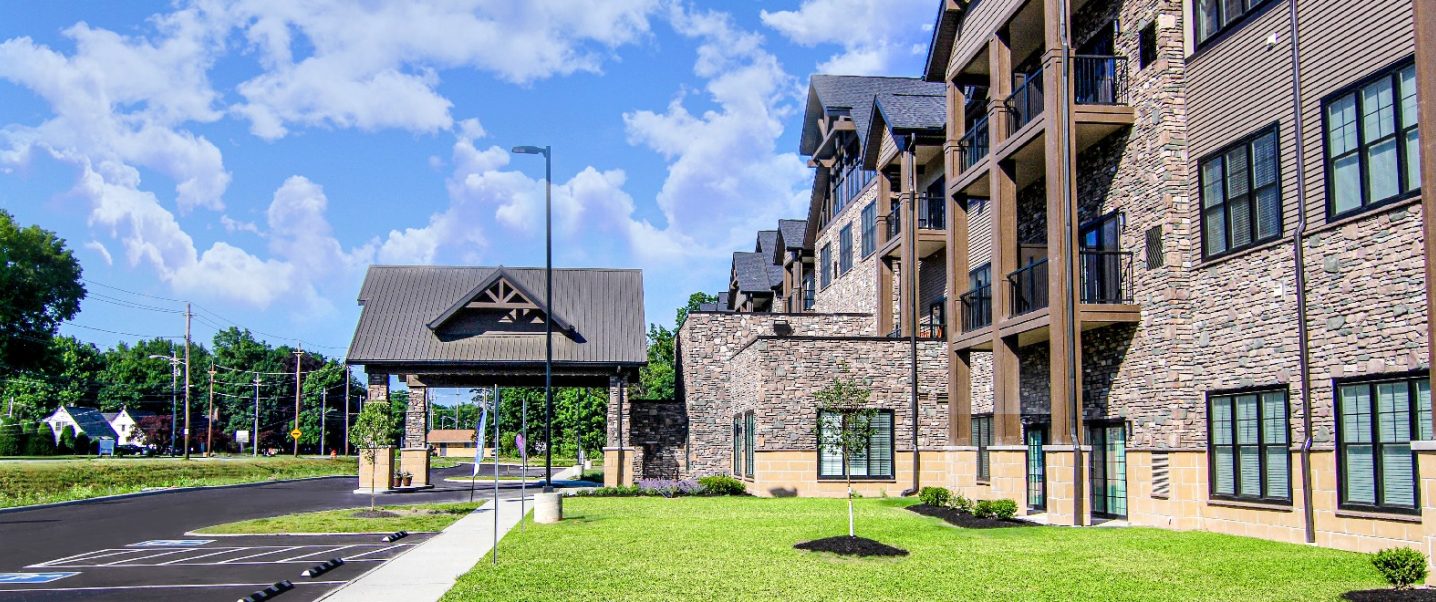 Our engineering team recently aligned with Omni Senior Living on Vitalia Senior Residences. Nestled in quaint North Olmsted, Ohio, Vitalia is a premier senior living community offering a multitude of amenities and picturesque views. The campus consists of a 161-unit development with 88 independent living apartments housed in a three-story building, 64 assisted living and memory care units in an attached structure and 9 units in cluster home-type villas. The design is intended to emphasize communal spaces and activities.

CESO provided Omni with preliminary planning and engineering services to enhance early discussions with city planning personnel. Our survey team conducted extensive land surveying services including boundary, topography, utility location and consolidation of the 7 separate parcels which comprise the project. Engineering followed with construction documents for an aggressively phased schedule where site improvement plans were prepared, approved and then construction started well in advance of building plan approval.

The development of this land served a dual purpose for the community – generating job opportunities and creating a solution for senior housing as the city has an aging population that seeks to stay in the North Olmsted area.