Neuragenex
Connecting Patient Care
With an increasing focus on wellness, Neuragenex strives to improve quality of life through non-invasive procedures focused on restoring health. CESO's integrated teams across surveying, civil engineering, architecture, interiors, and landscape architecture work with the brand to put patients first by creating functional yet inviting environments that are streamlined and contemporary.
LOCATION:
National Program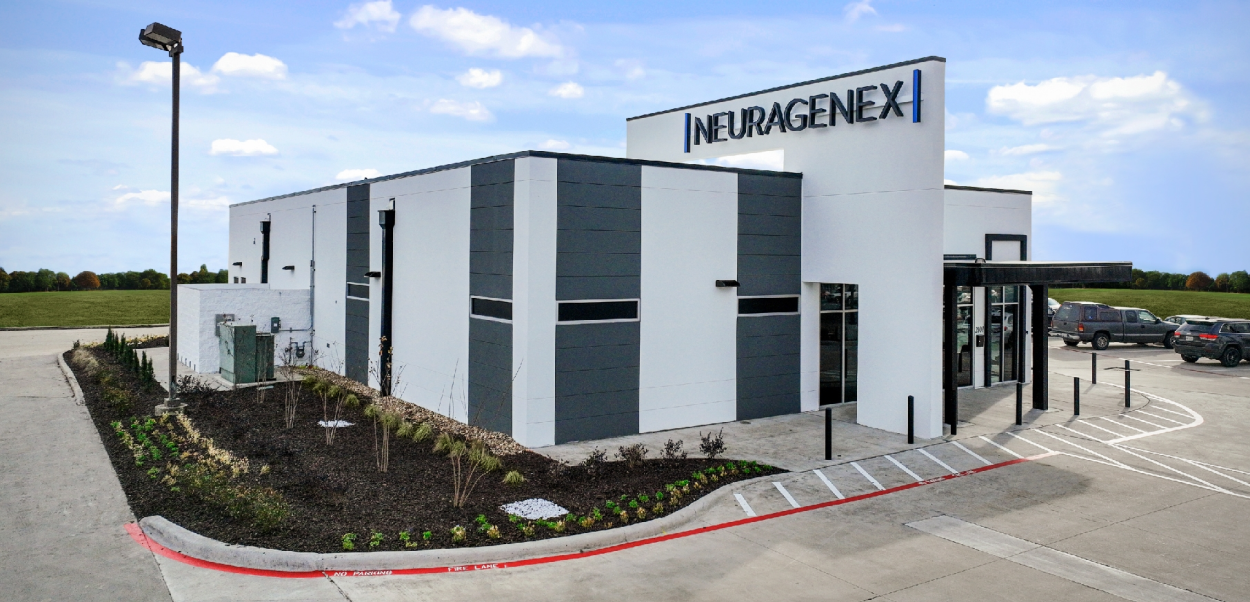 Preparing the groundwork for each site is a significant part of our process. Due diligence in the form of surveying, site and building investigation reports, environmental assessments, conceptual site design, and the incorporation of landscape architecture are all completed in the preliminary phase of each project. This work not only ensures the necessary steps to mitigate site limitations and legal requirements are met, but it also helps define an optimal site layout. Our civil engineers then focus on each center's entitlements, construction documentation, permitting, and construction phases.

Though visiting a healthcare facility fulfills an essential need, the brands seek to establish a connection with patients that deviates from a sterile healthcare environment. To achieve this, our architecture and interior experts design each contemporary space with patient comfort in mind. Each center features a large primary waiting room, individual examination rooms, procedure rooms, administrative offices, and a staff lounge. Visual interest and warmth are achieved through a neutral color palette, textural elements, and the creative use of opaque glass and lighting. In addition, focus is given by our team to high-performance elevations and accessible floor plan layouts that provide intuitive circulation paths throughout the center.