Gordon Ramsay Fish and Chips
Capturing the Quintessential Chippy Spirit
The Gordon Ramsay Fish and Chips concept was born from the heritage at the brand's heart – world-renowned chef Gordon Ramsay. His authentic take on classic British street food inspired this unique quick-paced environment.
LOCATION:
Orlando, Florida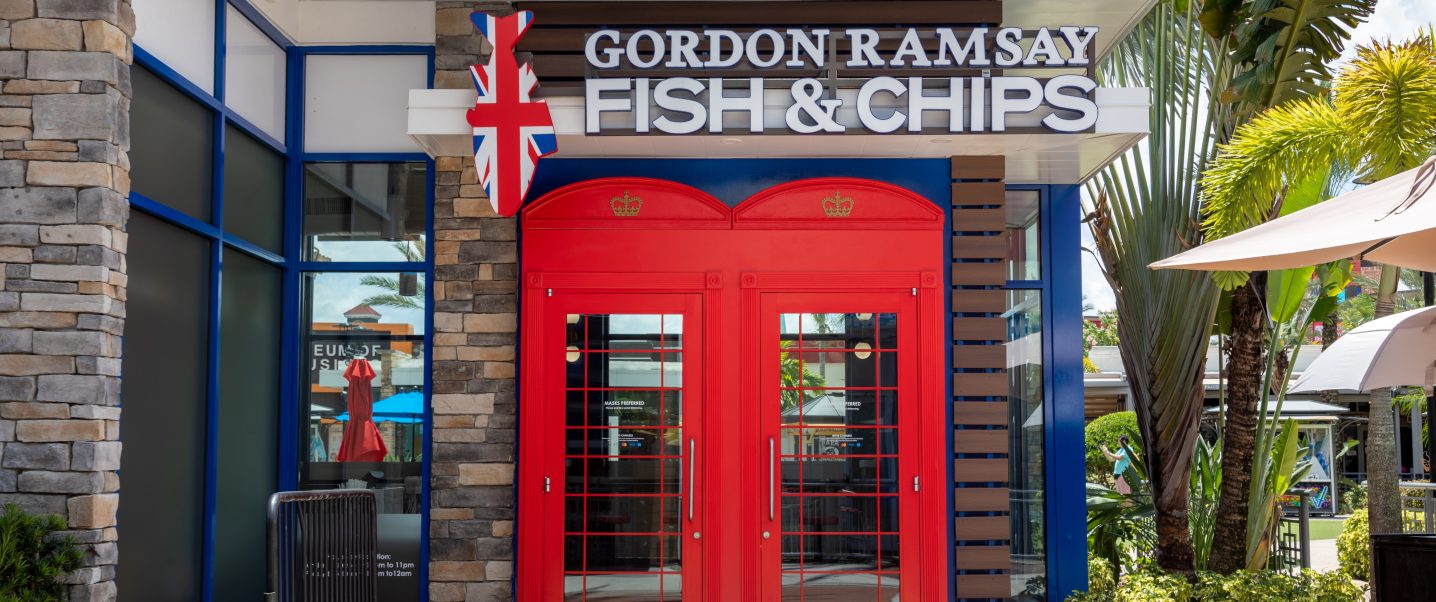 Our architecture and interiors teams had fun collaborating with GRNA on the concept design for this lively chippy. It pushes boundaries and positions the concept's big, bold personality with a classic English twist. The exterior features dimensional lines and sustainable materials -such as cultured stone, wood cladding, and stainless steel- offset by vibrant colors. All of these components come together to create a bold brand stamp that proudly declares its energy. The juxtaposition of the materials and colors creates a hip vibe sure to catch the attention of guests. In addition, there is a striking patio that complements the eatery's style and décor.


Guests are welcomed through the restaurant's iconic red London telephone box. Once inside, a bright and dynamic design defines the interior space through bold and vivid colors of blue and red reflective of the Union Jack that are counterbalanced with industrial hardware touches. White subway tiles line the sleek kitchen. Accents of British-inspired signature elements are present throughout.

Restaurant design is ultimately about creating an unforgettable experience. In crafting a space outfitted with personality and distinction, our team focused on infusing the brand's attitude into each material, fixture, and furnishing utilized. The vision Gordon Ramsay and GRNA achieved with this fish and chips is an unwavering salute to the brand's roots.
*Photos courtesy of Gordon Ramsay North America