Projects

CESO Offices

Growth and Collaboration Inspire a Fresh New Look

When CESO outgrew its Dayton and Akron offices, the teams needed a space that would provide a collaborative environment and inspiration for the expansive set of services we offer. Additionally, the floor plan needed to allow room for continued growth with flexibility for future expansion.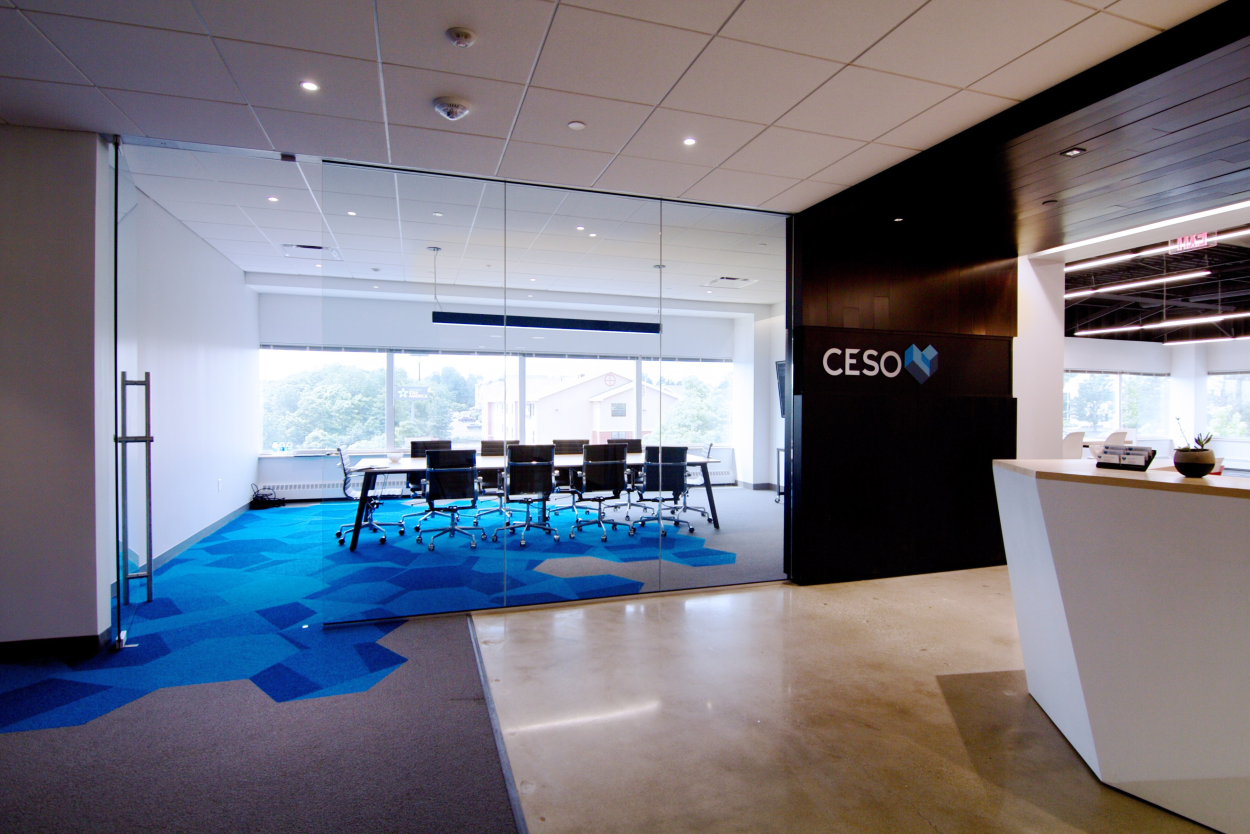 When designing the office experience, we realized the space needed to reflect the creativity that our team exudes. With this in mind, each office was configured into a circular floor plan with the exterior windows wrapping the space - allowing our team to be inspired by the beautiful view and creating an openness. Conference and breakout spaces, office workstations, executive offices, and a central café are accented with CESO's brand that includes shades of blue and gray. The overhead lighting is randomized with bars of various heights and lengths suspended from the 12-foot ceilings. Ensuring ADA-compliant customizations and acoustics were among many other considerations to ensure that the semi-private cubicles do not feel restrictive or confining. Custom-designed murals hanging throughout the space also serve to personalize the environment for the employees.

The unifying layout allows for connection across all team members as we work toward our shared goals and outcomes for the clients that we serve. As we wish to produce leaders known for their passion and exceptional work, creating a space where experts from complementary disciplines can exchange ideas was at the forefront. We are excited to continue to create inspired places from an inspiring space of our own.