News

Retail (R)evolution Recap - IRDC 2019

Did you miss this year's International Retail Design Conference (IRDC)? If so, you're in luck as our own Tom Kowalski and Lori Parrett share their key takeaways.

Presented annually by VMSD, the three-day event centered around best practices, evolving trends, and fresh strategies for engaging shoppers never ceases to lack in energy and inspiration. More than just presentations, the conference affords partners and peers the opportunity to get up close and personal with a city that's leading the pack in retail innovation. This year's stop - Boston!

CESO's Executive Creative Director shared the stage with Texas Chicken's EVP of International Business and Global Development, Tony Moralejo, as well as CLEAR's Chief Strategy Officer, Rhonda Hiatt, to share the powerful story of Texas Chicken's brand transformation. Through the lens of Church's Chicken and Texas Chicken, attendees learned about the highs and lows that vaulted these brands into global recognition through reinvention and design.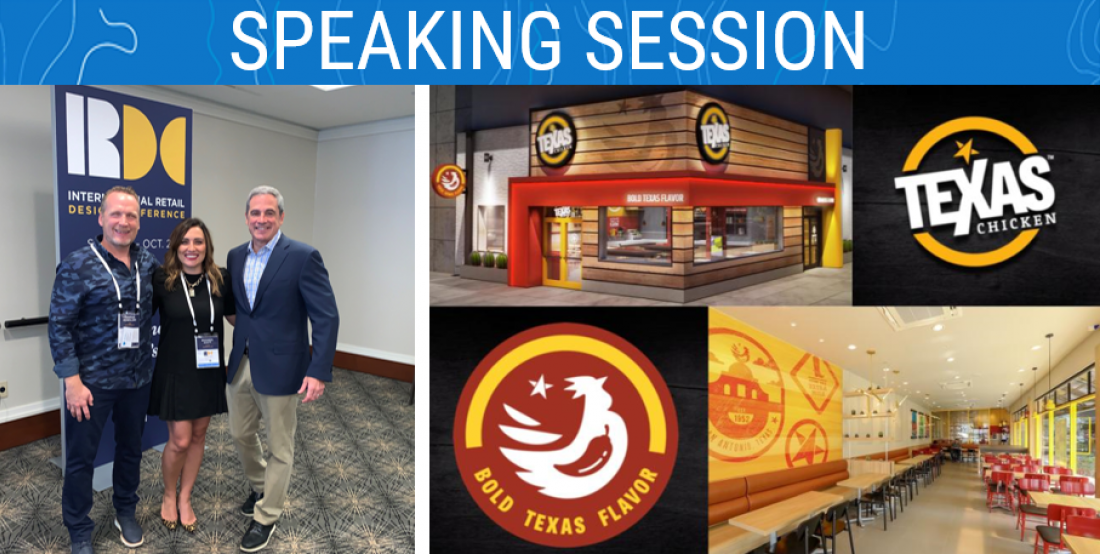 Our team not only presented at the conference but gained many insights including these top takeaways:
Meaningful Experiences - - Being in the store should be an event - one that engages all senses. It needs to provide an experience. This will be the table stakes for generations to come.
Human Factor - It's no longer about B2B and B2C but rather H2H - human to human engagement.
Return on Experience - ROI is not the only thing to measure. How do we measure ROInn (innovation), RON (novelty), and ROE (experience)? These components are increasing in importance each and every day.
Smart Choices - Closing stores could mean you are smarter now and more focused on who you are as a brand and investing wisely versus the prior mentality of more stores equaled more business.
What a blast to participate in the Iron Merchant's annual visual merchandising challenge. Now in its 14th year, this friendly competition is a mashup of improvisation, performance art, and design science. Design muscles were certainly flexed while interpreting this year's theme of "Boston Tea Party"!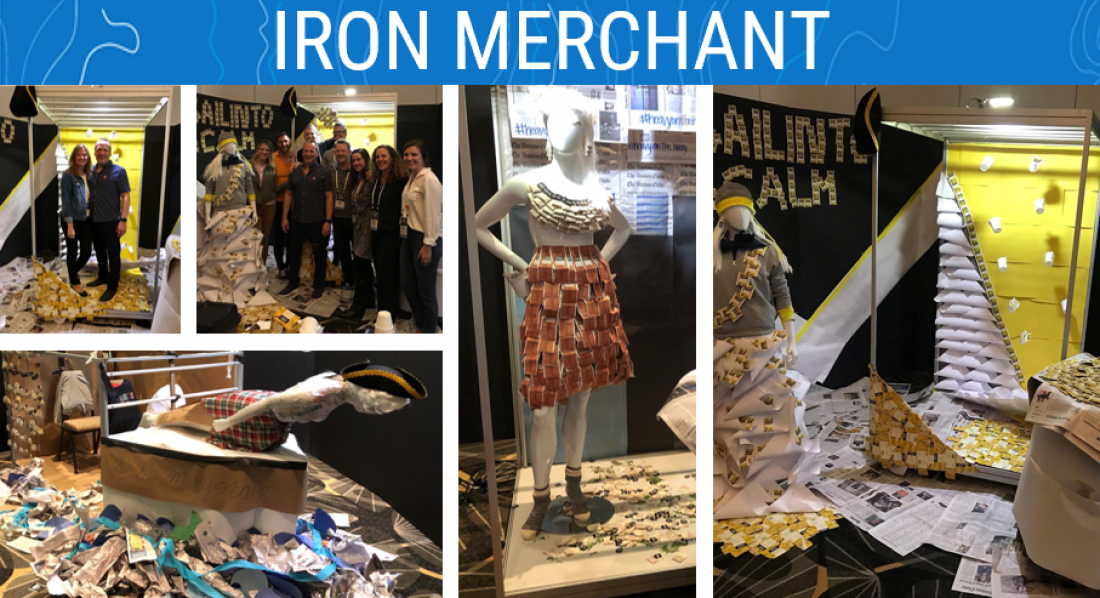 Recognized for its revolutionary ideas and cutting-edge innovation, Boston was the perfect gathering place for retail design's top influencers to interact with the movers and shakers impacting experiential retailing.