News

Lessons From A Food Hall

How the food hall trend is revolutionizing the food scene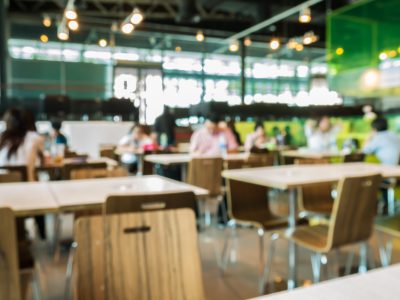 Tom Kowalski, Executive Creative Director
As someone that has made a career out of restaurant branding and design, I am loving the food hall trend that is exploding across the country. For big city dwellers, this concept is nothing new. But after a recent trip to Denver and a visit to Avanti, It seemed like a good time to call out some of the reasons why these venues are so engaging for customers.
Unique Locations: Great food halls are not found in typical retail developments. Avanti is in an up and coming neighborhood of single family homes and apartments. Popping in on a weeknight is convenient for the locals and for the rest, a fresh break from retail monotony.
Eclectic Design: From my experience, there is typically nothing uniform about..well..anything in the best food halls. Just like the surprising mix of food and flavors, it's an adventure to see a lounge area, fire pit, beer garden or music stage around each twist and turn. Stir in some unique materials and lighting and you have a recipe for cool-factor and intrigue.
Food Experimentation: This is the best part. Make sure you visit with a group so you can play the "my food is better" game. With a variety of vendors spanning safe to exotic.. sweet to savory and spicy to mild, it is a blast to ogle and even steal a bite of your friend's selection. If the food envy is just too strong it's easy to head back for a taste of something different.
Entertainment: The mix of customer types at these places makes for fantastic people watching. Indoor-outdoor seating seems to be the norm, creating a great social vibe. Many food halls have also incorporated music stages, retro video games and even areas that resemble sports bars that might appeal to more discerning fans.
I take these lessons to heart as should more established restaurant brands that are looking to reinvent themselves. A great reminder that connecting with customers through unique, multi-sensory experiences can create quite the buzz but more importantly, lasting memories.
"Connecting with customers through unique, multi-sensory experiences can create quite the buzz..."